The Different Types Of Vegetarian Diets
When considering the different types of vegetarian diet plans, it is equally important to focus, not only on what you are trying to accomplish by going meatless, but also on what you're actually comfortable with.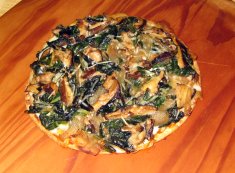 Our best advice is still...experiment, experiment, experiment!
Your best decisions will be made after you have some hands-on experience under your belt.
Vegetarian
This general term applies to all who claim to base their diet on plant-based food sources. Commonly used, the term "vegetarian" refers to someone who doesn't eat meat. However there are some folks who claim to be vegetarian since they say "no" to red meat but will still eat fish or chicken. This is a very broad and generalized category where there are no hard and fast rules.
Vegan
Although there are a lot of different names out there that describe the different types of vegetarian diets, "vegan" is the only truly vegetarian diet. A vegan eats only plant-based foods, period...nothing else. Some people are vegan for religious reasons. Others not only follow a meatless regimen but may also refuse to wear leather goods and are motivated by "animal rights" concerns above anything else. But the majority of vegans are centered on maintaining a healthy and natural diet and lifestyle.
Lacto-Vegetarian
This type of meatless diet is a plant-based regimen with the addition of some milk and milk products. This is probably one of the most popular types of vegetarian diet and the easiest to follow in today's modern society. Lacto-vegetarians have historical roots in many different western cultures. But, most notably, it is a prevalent dietary choice in India where the diet is widespread across the entire subcontinent and dates back thousands of years.
Lacto-Ovo-Vegetarian
This diet is the same as lacto-vegetarian with the addition of eggs and egg products.
Fruitarian
A fruitarian follows the vegan type of vegetarian diet but severely limits his food choices to raw fruits with some nuts and seeds. Although lettuce, sprouts or herbs may be included, the diet is almost totally based on fruits with very little vegetable consumption.
Raw Foodies
This predominantly vegetarian diet can include anything that is eaten raw and uncooked. It may or may not include the consumsion of eggs, milk or certain seafoods that can be eaten raw.
---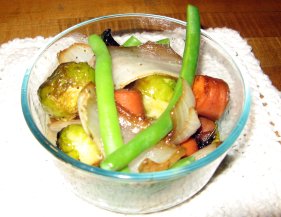 Especially if you are a purist and want to try to follow a strict fruitarian or raw food diet plan, we highly recommend that you do your due diligence. Do your own research and thoroughly test and experiment with these diets. Some may be quite difficult to follow, especially if you happen to be eating anywhere but at home.
In our experience, we found that there always seemed to be a "latent hunger" that would never quite get satisfied, particularly with the totally raw food diet plans.
But we make the same recommendation to everyone interested in becoming vegetarian...experiment!
Your own experience will be far more valuable to you than if you simply read about the different types of vegetarian diets and then try to base your decision on that alone. Try it on for size, live with it for a while and, only then, come to your own conclusions. And don't be afraid to try something new for a change just to see how it works for you. You just might surprise yourself.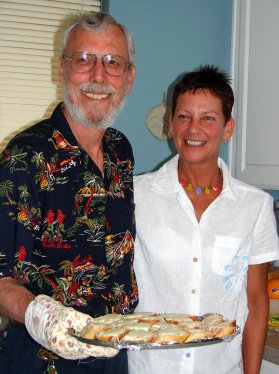 Our personal diet plan ultimately evolved into lacto-vegetarian. Of all the types of vegetarian diets we have experimented with, this turned out for us to be the food regimen with which we are the most comfortable. The bulk of our diet consists of fresh fruits and vegetables with a modest amount of bread, pasta, beans or grains and sometimes cheese or soy products added for a bit of flair. With the exception of the cheese, our vegetarian diet plan is totally vegan.
Once we have decided on our own personal vegetarian diet plan and started to follow it on a daily basis, we can expect to start enjoying some of the

Benefits of a Vegetarian Diet.
---
What Type of Vegetarian Are You?
There's no right or wrong answer to that question. That decision is yours alone. However we'd love to hear about your choices, how you arrived at them and why they're important to you.

Also, your contribution might be just what another Meatless Living reader needs to hear in order to complete their transition to going meatless!

Just type in your entry using the form below. When approved, your entry will appear below as a new website page.
What Other Visitors Have Said
Click below to see contributions from other visitors to this page...

A Philosophical Choice Not rated yet
I don't want to get too philosophical here, but I have to admit that what ultimately triggered my resolution to finally go totally meatless was the Hindu …
---
Return to Deciding to Become Vegetarian from Types of Vegetarian Diets
---